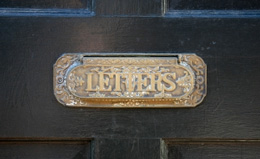 The Internet has had a huge impact on the US Post Office.  You probably aren't surprised to hear that.
Instead of  catalogs, companies are focused on improving their websites.
Instead of mailing letters, people simply send an email.
And all that is good news for you if you're marketing with Direct Mail:
First of all, your recipients are more likely to see your mail simply because the pile is much smaller.
And secondly, recipients are more likely to be favorable to Direct Mail ad mail, and even look forward to receiving it, because mail levels are now so low.
So next time you hear that people are mailing less and less, put on your marketing hat and smile.
Just a thought from magnetbyMail.com, home of custom imprinted postcard magnets.