In return for the discount postage rates it offers for First Class Presort and Standard Mail services, the USPS requires that both of these types of mail meet its Move Update standards. This is also called the NCOA processing requirement.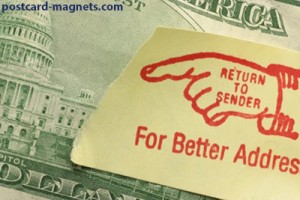 The Postal Service maintains a sizable registry of people and organizations who have recently moved; and it compiles this info in its National Change of Address (NCOA) database. Mailings that meet the Move Update standard must be checked against the NCOA database, and updated for any address changes.
This is good for mailers, since it helps ensure that addresses are up-to-date. And it's good for the Post Office, since it minimizes the expense of handling all those bad addresses.
The downside to the NCOA requirement is that it costs money. And for a small mailer with a small list, an NCOA processing fee can seem just plain silly.
Luckily, the USPS provides two ways to avoid the NCOA requirement: Continue reading